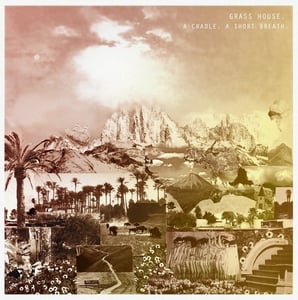 £

1.00 - On Sale
On June 27th 2011 Grass House present 'A Cradle A Short Breath' as a follow-up to last November's single 'Lazy Bones', in a conscious effort to avoid being type-cast in a dark or brooding vein, the song hints at the lighter side of the London group's repertoire.
The single precedes a third EP which is pencilled in for later this year and marks the start of a busy summer, with the band providing soundtracks to both a documentary and a feature film.
The single is being sold as a colour postcard with free download.